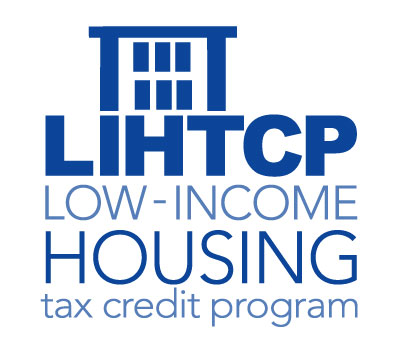 The Fund is responsible for administering the Low-Income Housing Tax Credit Program, which generates low-income residential rental units by encouraging private investment through federal tax credits. Since its inception, this program has produced more than 15,200 affordable rental units in West Virginia.
If you are interested in receiving updates on the Fund's Low-Income Housing Tax Credit Program,  join the mailing list.
To make sure you do not miss out on any of our emails, the one thing you can do no matter what email service providers you're using is to add the West Virginia Housing Development Fund to your address book.
Ask a question about this program.
Credit Allocation Recipients
Current LIHTCP News & Updates
We are providing Save the Date information for three upcoming trainings related to the Low-Income Housing Tax Credit Program.
Registration materials for these trainings will be transmitted to the WVHDF LIHTCP mailing list in early February and posted to the Fund's website.
Save the Date #1
What:   2020 LIHTCP Application Workshop
When:  Tuesday, March 24, 2020
Where: Holiday Inn Hotel & Suites, South Charleston, WV
Hotel room block information will be provided when registration materials are transmitted to our mailing list.
Save the Date #2
What:   2020 Green Building Training for Residential Housing
When:  Thursday, April 30, 2020
Where: WVHDF, 5710 MacCorkle Avenue SE, Charleston, WV 25304
Save the Date #3
What:   2020 Fair Housing & Americans with Disabilities Act Training
When:  Friday, May 1, 2020
Where: WVHDF, 5710 MacCorkle Avenue SE, Charleston, WV 25304
2019 Selected Properties2020 Qualified Census Tracts and Difficult Development Areas
WVHDF Basic Underwriting Spreadsheets
Note: The example used for the Application Workshop is included in each underwriting spreadsheet above as well as a blank spreadsheet for use to underwrite your property.
General LIHTCP Information
Fifteen percent (15%) of the per capita portion of the State Housing Credit Ceiling for 2019 is $746,598.  Please refer to the Limitations on Amount of Property Allocation subsection (pages 35 and 36) of the Manual.
As referred to in the Favorable Financing scoring criterion of the 2019 and 2020 Allocation Plan, the "maximum favorable financing rate" is less than or equal to 6% fixed.