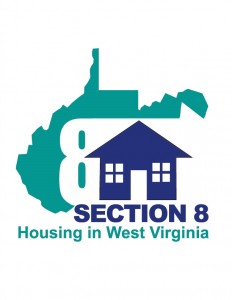 Section 8 Housing in West Virginia
West Virginia Section 8 housing programs were established to assist those struggling with finding adequate housing for their families.  Section 8 offers rental assistance for extremely low to moderate income residents.
NOTE: For a full list of affordable rental properties available in West Virginia, click here.
Section 8 – Housing Choice Vouchers
The Section 8 – Housing Choice Voucher program assists low-income families, the elderly, and the disabled to afford decent, safe, and sanitary housing in the private market.  Housing assistance is provided to the family or individual; therefore, participants are able to find their own housing, including single-family homes, townhouses and apartments.  The voucher is associated with the resident and stays with the resident, as long as they remain eligible.
If you are interested in applying for a voucher, contact the Public Housing Authority in the county or city where you are looking for housing. You may also utilize the documents at the bottom of the page. For additional assistance, please contact the Charleston field office of the U.S. Department of Housing and Urban Development (HUD). 
Section 8 – Project-Based (PBCA)
The Project-Based Section 8 (PBCA) program is administered by the WVHDF on behalf of the U.S. Department of Housing and Urban Development (HUD). This program provides rental assistance to owners to make up the difference between market rents and what low-income tenants can afford, based on paying 30% of household income for rent. The subsidy stays with the building; when you move out, you no longer have the rental assistance.
The Contract Administrator's purpose is to ensure decent, safe, and sanitary housing for those residents living in the multifamily properties participating in HUD's project-based Section 8 program.  The Fund currently provides services to 178 WV rental properties that provide housing to approximately 10,800 individuals and families in 48 WV counties.  Please see the documents below for a list of properties.
Section 8 State & County Information