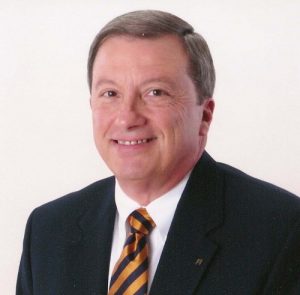 The West Virginia Housing Development Fund mourns the death of John Gianola, a member of our Board of Directors and chairman of the Board's Audit Committee.   
"I got to know John 30 some years ago when he served as the audit partner for our external audit firm and more recently serving as a member of the Board and Chair of the Audit Committee," said Erica Boggess, executive director of the West Virginia Housing Development Fund. "He was a brilliant accountant and used his talent to guide the Fund both as our auditor and Board member. His wisdom and expertise will be deeply missed."
John retired as managing partner of Ernst & Young's Charleston office after a 40-year career. Gov. Jim Justice appointed him to the Fund's Board of Directors on February 13, 2017, and reappointed him in December 2020. On June 14, 2017, John was appointed chairman of the Fund's Audit Committee, which is comprised of three Board members and oversees the Fund's financial affairs.
John was raised in Morgantown but was a longtime resident of Charleston. He and wife Lynne raised two sons, John and Jason, and he was a proud grandfather to John, Luke, Henry, Gabriel, Michael, and James. He was a graduate of WVU's Chambers College of Business and Economics, where he was inducted into the College's Roll of Distinguished Alumni in 2019.
In addition to the Housing Development Fund, John was involved in his church and other organizations throughout the years. His dedication to advancing the field of accounting and to improving his community is unparalleled and will be greatly missed.