Residents delighted to live in state-of-the-art facility
TERRA ALTA – Jean Powell can very succinctly sum up her experience at Park Side Apartments, a recently opened senior housing development in Preston County.
"I just love it here," she said during the recent open house and ribbon cutting celebration at the complex. "I love all my neighbors. This is such a wonderful place."
Jean has been living at Park Side, which was funded partly through a loan from the West Virginia Housing Development Fund, for just a few months, but she says she truly enjoys her experience and the sense of community that's quickly forming among residents and staff.
"Everyone here is so friendly and I just love how it feels and how it looks," she said.
Clyde McFarland, another Park Side resident , had been living with his son. Now he's got a place to call his own.
"It's great here," he said. "And it looks fantastic."
Construction on the 20-unit apartment complex stared in Spring 2012. Each apartment features a full kitchen, patio, a spacious bathroom and bedroom and plenty of natural light. Laundry facilities, a large community room, elevator access to both floors, handicap accessibility and state-of-the-art heating and cooling systems.
The two-story complex sits atop a hillside just a few blocks from downtown Terra Alta. Charming and quaint, the building resembles a ski lodge or mountain retreat and offers residents a breathtaking view of the scenic vistas of Preston County.  Bus service is also available.
The development was partially financed with a $1,100,000 through the Fund's HOME Program.
"We're proud to partner with North Central West Virginia Community Action Agency and everyone who helped to make Park Side a reality," said Erica Boggess, the Fund's Acting Executive Director. "This is a vital project for this part of our state and we hope it goes a long way toward fulfilling a growing need for this type of housing. "
Vicki Geary with the North Central West Virginia Community Action Agency said that working with the Fund was rewarding and helped take Park Side from idea to reality.
"West Virginia Housing was great to work with," Geary said.  "They understand how to work with a lot of partners working together."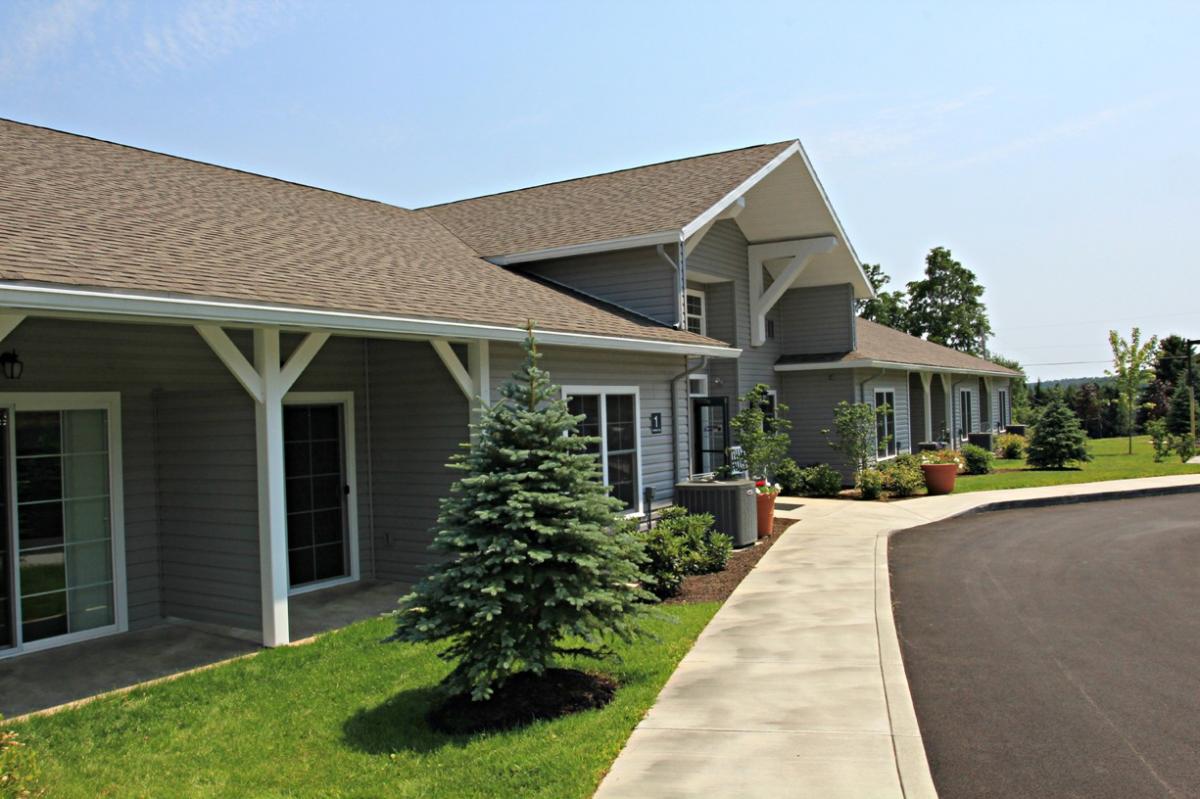 (Park Side Apartments in Terra Alta, W.Va. The development was funded
partly through a loan from the West Virginia Housing Development Fund)