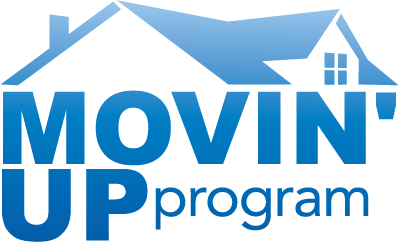 Fund Creates Self-Sustaining Lending Program
Movin' Up Loan Program offers flexibility for West Virginia homebuyers
For More Information, Contact George Gannon at 304-391-8643
The West Virginia Housing Development Fund has created a new mortgage finance option. The Fund's Board of Directors has authorized the creation of a new, self-funding lending program.
The new Movin' Up Loan Program isn't just for first time homebuyers.
The program makes it easier for homeowners who may have outgrown their current homes to move up to a larger home or move on to a home of greater value by incorporating down payment and closing cost assistance into the loan package.
"Many qualified buyers want to take advantage of today's low interest rates and move up to a larger home, but lack equity. The Movin' Up program is a perfect fit for these clients," said Erica Boggess, the Fund's Acting Executive Director.
Because the federal government intends to keep interest rates low, the tax-exempt bond market, which is our primary vehicle for funding our single-family mortgage program, is more challenging than ever. By creating a self-sustaining fund, we can better manage our finances and still offer homebuyers an affordable home loan, Boggess said.
The new program has some exciting changes. By removing the first-time homebuyer requirements mandated by the bond program, we can better serve moderate income buyers, Boggess said.
"Staff is prepared and this should be a seamless execution. We will still work with our statewide network of lending partners and the loans we make will still be serviced right here in West Virginia," said David Rathbun, the Fund's Senior Director of Single-Family Loan Origination. "Our customers and lenders will be positively impacted by whatever changes we make and we hope we'll be able to expedite loan closings."
This model is not new to Fund. This method of self sustainment is used with our down payment and closing cost assistance loans.
"These are not uncharted waters. We know how this kind of financial mechanism works. The reason we can do this is the same reason we're AAA rated by Standard & Poor's and Aaa by Moodys. We have been prudent managers of our resources and West Virginia residents who use our programs pay their bills on time," Boggess said.
For more detailed information about the program and to determine whether or not you qualify, please call 1-800-933-8511 or contact one of our many lending partners.