The West Virginia Housing Development Fund has once again earned a top credit rating from S&P Global.
In a report issued February 1, S&P awarded the Fund a AAA general obligation rating, the highest credit rating an organization can earn. The West Virginia Housing Development Fund continues to be the only state housing finance agency in the country to consistently earn a AAA general obligation rating.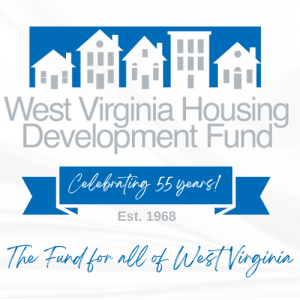 "That we have earned this rating year after year is a testament to our staff and the work they put in every day to make sure the Fund remains financially strong," said Erica Boggess, Executive Director of the West Virginia Housing Development Fund. "It's always rewarding to have our hard work recognized by the world's leading credit rating agency."
In addition to the AAA rating, S&P deemed the Fund's outlook as "stable." The agency cited the Fund's high-performing single- and multi-family loan portfolios, decreasing delinquency rates, strong profitability, and the experience of our senior managers and Board of Directors as reasons for the rating.
"…We believe WVHDF benefits from a very strong and experienced management team, which continues to succeed in meeting its mission to finance affordable housing for West Virginia residents," according to the report.
"We are so pleased that S&P recognizes the knowledge and experience of our staff," Boggess said. "Although many of us in senior management have worked at the Fund for decades, we also have on our team younger staffers experienced in banking and finance who bring newer perspectives and passion for our work. I have faith that our staff will continue working hard to maintain this AAA rating, which in turn allows us to bring in more investment in affordable housing."
Gov. Jim Justice is the chairman of the West Virginia Housing Development Fund Board of Directors. He said he supports the Fund's continued efforts and is pleased we once again received this distinction.
"This is a remarkable achievement, and I am incredibly proud of all those involved," Gov. Justice said. "The West Virginia Housing Development Fund continues to knock it out of the park, and their hard work truly shows with this rating. They've never given up helping West Virginians while at the same time taking care of their finances. It is truly incredible work."
All the Fund's financial information, including past reports, audits, policies, and disclosures can be found on our website.