Fund reaches goal for distribution of HOME funds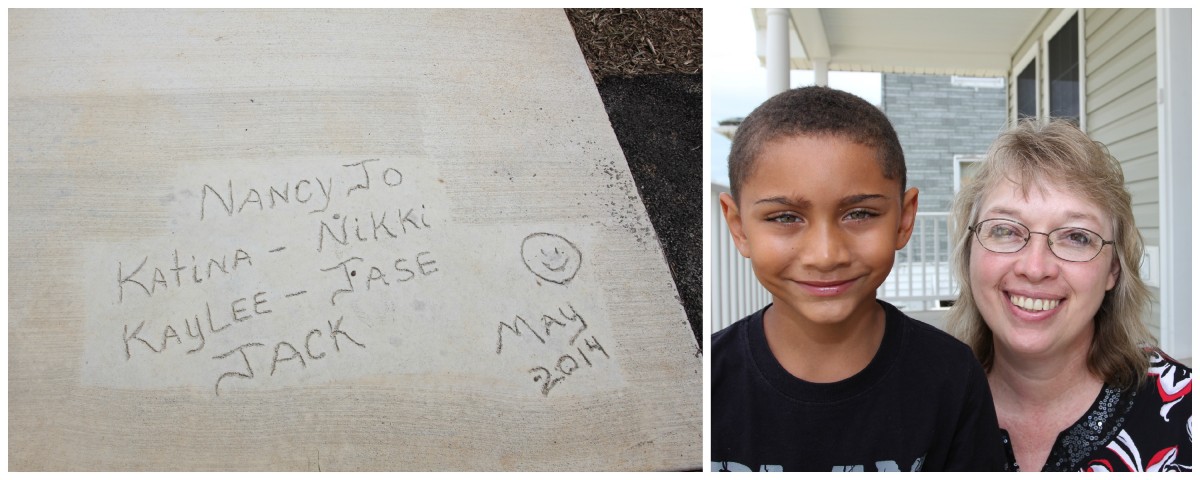 (Nancy Blankenship and her nephew Jack at her new home in Bluefield)
BLUEFIELD – Nancy Jo Blankenship needed a new place to live in the worst way.
"I had a trailer in Brushfork.  Last year I opened the door and a snake went right between my legs," she said during a recent interview at her Highland Avenue home . "Three weeks later I came home from church again to check on my little dog and found dead snakes in my back bathtub. I shook the window in the living room and found a snake there."
Snake infestations are bad enough, but that was just one of many problems.  The floor was rotting away and persistent mold had become an issue.
Blankenship, who works at Sacred Heart Catholic Church, had to do something, but she did not think buying a new place would be option. Then she heard about a program through Community Action of South Eastern West Virginia. She contacted the folks at CASE and learned about a home they were building.
Blankenship filed the proper paperwork and received financing through First Community Bank. She's been in the home for several weeks, and she still cannot believe her good fortune.
She recently celebrated her 50th birthday in her new residence.
"I get to show all my friends and family my new home.  God has truly blessed me," she said.
Blankenship's home is part of Westbridge Gardens , a development that features both her residence and another five multi-family apartments.  The units were financed in part though the West Virginia Housing Development Fund's Neighborhood Housing and Economic Stabilization Program and HOME Program. The total cost of the project was $1.3 million.
"We're so happy for Nancy and her family," said Erica Boggess, the Fund's Acting Executive Director. "This was a true collaboration. So many people came together to make this happen. CASE truly lead the way and we're proud of the work that's been done to revitalize Bluefield."
The entire Westbridge Gardens complex is just one of many of the HOME's program success stories for 2014.
This year, the Fund disbursed nearly $8 million through the HOME CHDO, HOME Single Family, and HOMErent programs.  These disbursements positively impact and increase the supply of safe, decent, and affordable housing for lower-income West Virginians.
The Fund is also pleased to announce that for the 12-month period ending August 31, 2014, over $10 million of HOME funds were committed to projects that will positively impact and increase the supply of safe, decent, and affordable housing through the rehabilitation or new construction of units in our state.
These commitments represent 175 units that will be rehabilitated or constructed within the next three years.