Complex named in honor of late Wayne County Commissioner
WAYNE – Ground was broken recently on a new senior housing development and recreational center which is being funded using West Virginia Housing Development Fund programs.
The former Wayne Elementary School will be renovated to create the James H. Booton Memorial Apartments. Booton was a member of the Wayne County Commission and also served as  Wayne County Clerk.
The complex, which is expected to be completed in about a year, will eventually have 18 one-bedroom apartments and a senior center on the lower floor.
"This is an important and needed development for Wayne County," said Erica Boggess, the Fund's Executive Director. "It's an ideal location for residents because of its proximity to town and it breathes new life into an old building. I can't say enough about the teamwork and dedication of all involved. We look forward to seeing the finished product and we're excited for everyone who will get to call this place home."
During remarks before the groundbreaking, Congressman Nick Joe Rahall, D-W.Va., commended Booten's  dedication to the community and how these apartments would stand as a lasting monument to his legacy.
"(Booton) loved Wayne County and he worked tirelessly to make it a better place," the longtime Congressman said. "He would be proud of this complex and the teamwork it took to make it a reality."
Developers utilized three Fund programs to finance the development, including the Low-Income Housing Tax Credit Program, the Leveraged Loan Program and the Special Assistance Lending Program.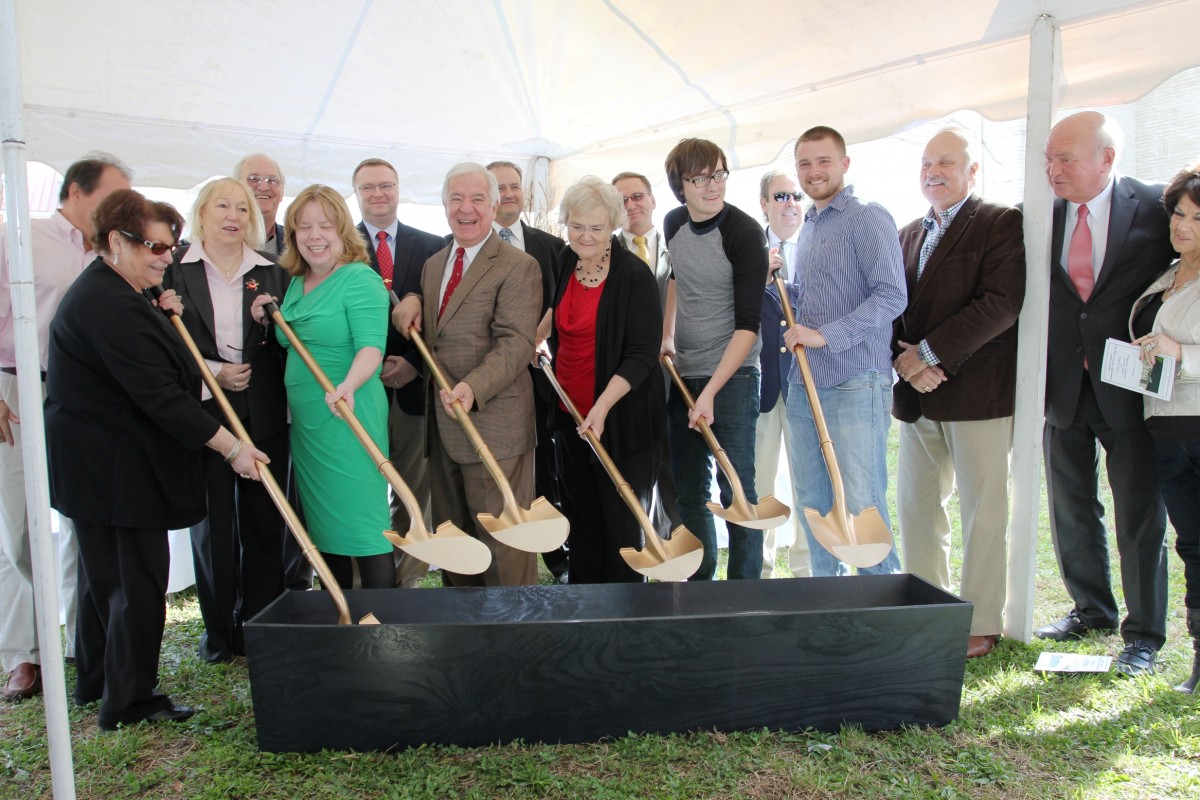 (Dignitaries and elected leaders from across West Virginia gather for a ceremonial groundbreaking at the
James H. Booton Memorial Apartments in Wayne, W.Va.  The West Virginia Housing Development Fund helped
finance the development.)