We are pleased to present the West Virginia Housing Development Fund's Fiscal Year 2015 Annual Report. This is an important record of what we, as an agency, accomplished in Fiscal Year 2015.  We tried to go beyond spreadsheet and numbers and truly illustrate how our programs help state residents. From transforming lives to transforming entire city blocks, the Fund has been, and always will be, a vital part of West Virginia.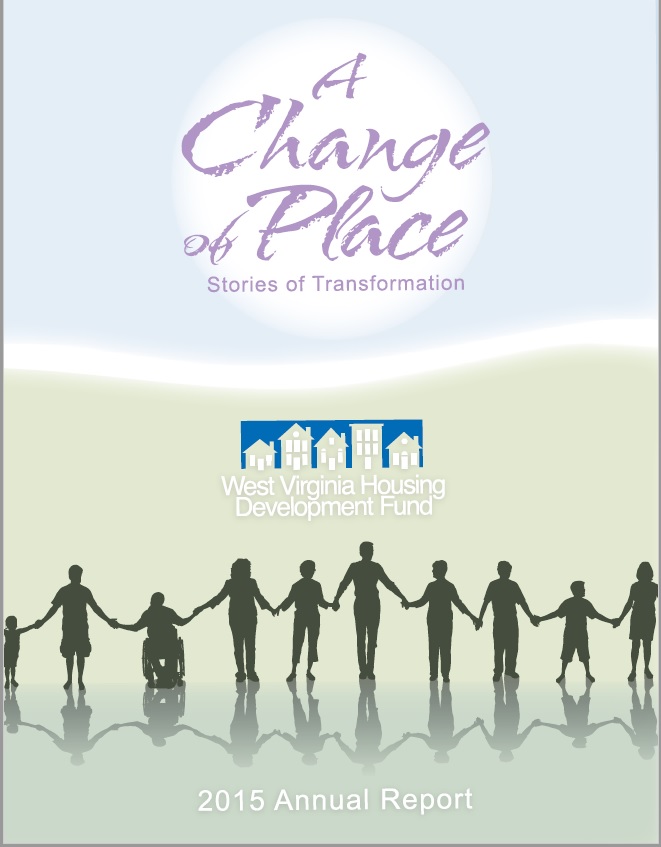 A few highlights from this year's report:
A letter from Governor Earl Ray Tomblin highlighting the lowest interest rate in the history of our organization, our state being named the best in the country for first-time homebuyers by the Huffington Post and our "AAA" general obligation debt rating by both Standard & Poor's and Moody's, the country's most respected rating services.
You'll meet a grandmother with a serious physical impairment who now lives in a gleaming new apartment and how she uses that space to reconnect with her family.
You'll meet two young women who have overcome difficult childhoods by staying at Golden Girls Group Home and how they both went on to success in the medical field.
How developers utilized Fund programs to redevelop two city blocks on Charleston's East End and create safe, affordable housing for those who need it the most.
Details on a series of videos designed to help our customers better understand the home-buying process.
Thank you for reading our 2015 Annual Report and we look forward to continuing to serve our state and its residents.