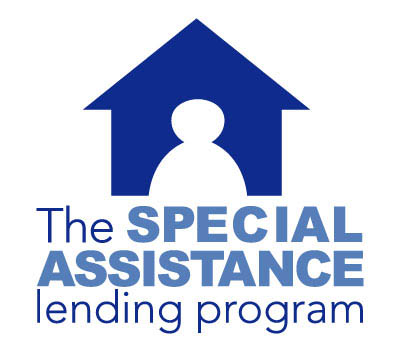 The Special-Assistance Lending Program – The Special Assistance Lending Program (SALP) is designed to provide construction and rehabilitation financial assistance to organizations engaged in the development and operation of programs and/or properties that improve group home housing opportunities and/or promote the general welfare of special needs populations or low to very-low income populations. SALP works with a coordinated system of state and local organizations that provide non-traditional group housing and/or critically-needed services to special needs populations such as: homeless individuals and families, victims of domestic violence, neglected and abused children, the elderly, individuals with HIV, those recovering from alcoholism or drug abuse, disabled Veterans and families in transition from shelters to traditional housing.
Please refer all questions concerning SALP and the SALP RFP to Donna Martino .
***UPDATE*** The Fund has issued awards for RFP No. 2017-2018-01 SALP.    Check this page periodically for future RFP roll-out updates.